Czech Republic Sedlec Ossuary
While on a 12 day trip around Europe for Soviet Ghosts, we passed through the Czech Republic and, although nothing to do with the book, how could we pass a chance to see a church completely full of bones! It was incredible and despite the huge amounts of tourists and not being able to use a tripod I managed to get some great shots. The Sedlec Ossuary is a Roman Catholic chapel beneath the Cemetery Church of All Saints in Sedlec.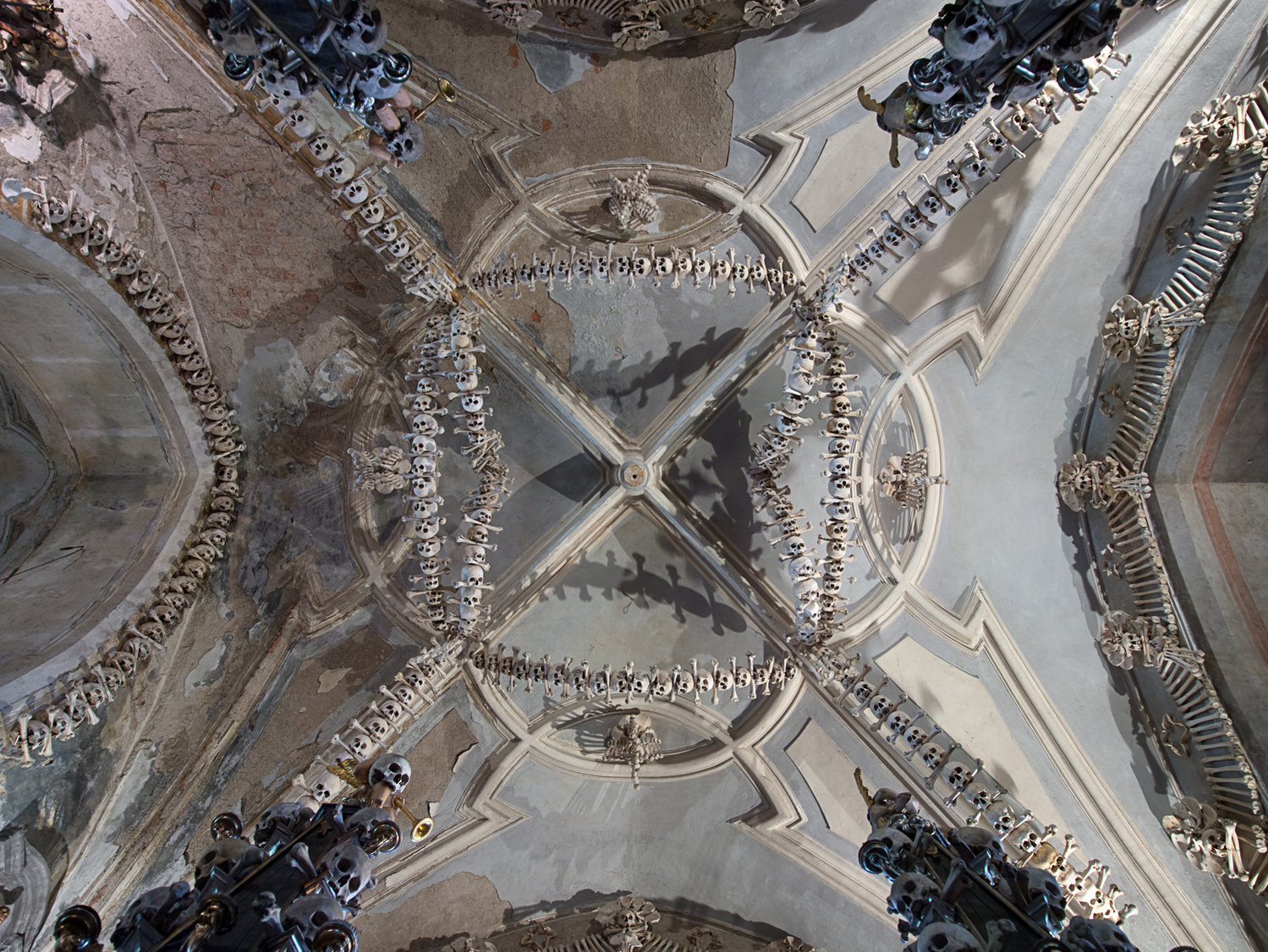 The ossuary has around 40,000 and 70,000 skeletons of people, whose bones have in many cases been artistically arranged to form decorations and furnishings for the chapel. The ossuary is listed great by tourists of the Czech Republic, attracting over 200,000 visitors yearly, proving that many people are secretly dark tourists at heart There are massive chandelier of bones, which contain all bones in the human body, skulls drape over a vault and other works include piers and monstrances over an alter, skull candle holders, bone pyramids etc. the church became a hugely desirable place to be buried after an about brought back a handful of earth from Jerusalem and he scattered it over the cemetery, everyone want dot be buried there as a result, but soon there were too many bodies for the cemetery. In 1870 a woodcarver František Rint was employed to arrange the bones and he artistically created what you now see inside the church. It is utterly amazing what he created and is very impressive to see.