A dark discovery in an old country house in the UK, exploring with Nik, Barry and Richard, under the bed covered in dust lay two wooden coffins. Opening the coffins, inside is a woman's beloved dogs, so distraught by their departing she couldn't bear to bury them away. With her husband also departed, it was all she had left in the cold cottage in the deepest countryside.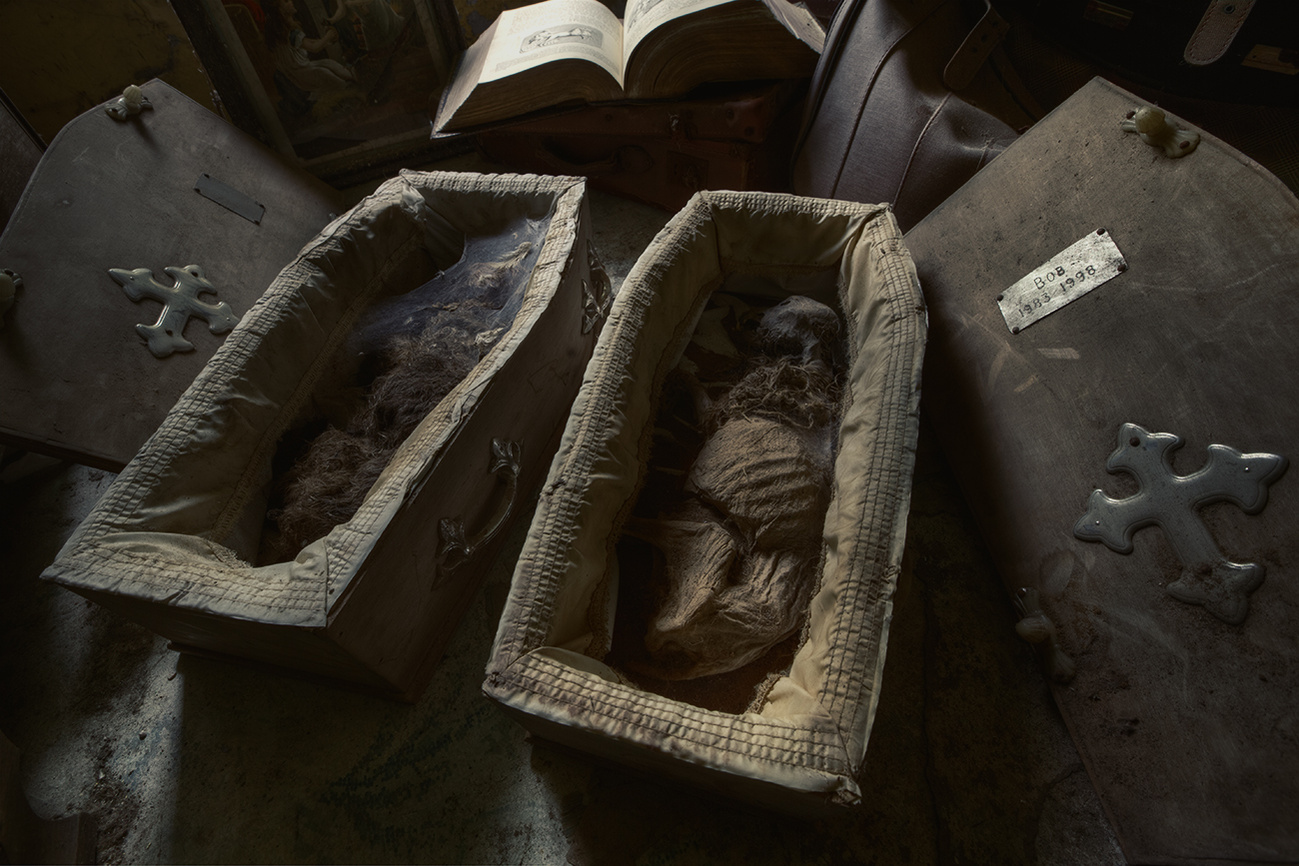 Kept under her bed, her loved ones still close to her heart, macabre? Strange. I think not, maybe strange but a loving gesture and of a woman who's life was full of pain.
The rest of the house was full of rubbish and in the cellar, another ghastly discovery of dead carcuss of sheep and other animals, in fact there was so many dead animals in this house, it left a bad smell in the air and made me wonder what they had all been kept in there.